Master Breasts Photo 1
Here's the cover, a little more up close and personal. Citation: Cindy Sherman, Untitled #183, 1988. If you look between the breasts, you'll see horizontal lines. According to the text, those hooters are a false front: they're a foamlike, shaped chestpiece....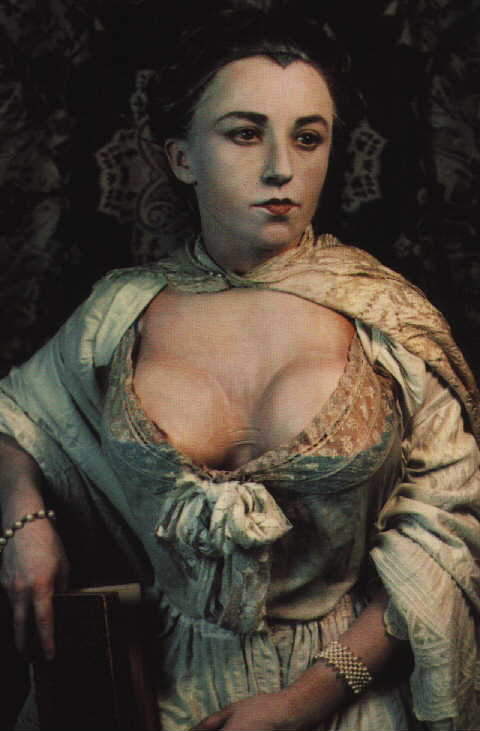 ---
Use your back button to return to the index page.