Psst! Wanna buy a rainbow?
I finally found a crochet pattern that, for me at least!, really is mile-a-minute.... Its strip form just screamed "make a rainbow!," so, being the malleable creature that I am, I did.
Here's a pretty lame image of it -- I had to hang it over a door to get the picture!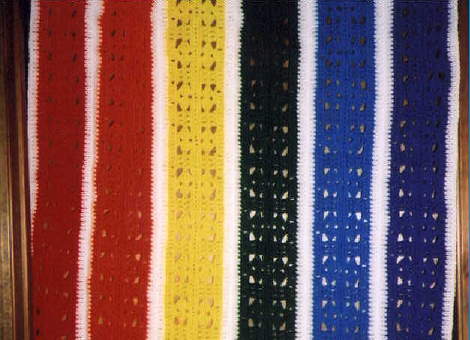 Dimensions: 63" long by 32" wide. Exact colors, shamelessly nicked from the Coats & Clark Red Heart Yarn website:
Separated, obviously, with white.
$15.00 per afghan, plus postage, if you'd like to buy one.... Email me for details at fruitshirt@juno.com
---







---
Last updated: 24 August 2003. Page copyright 2003-2006.